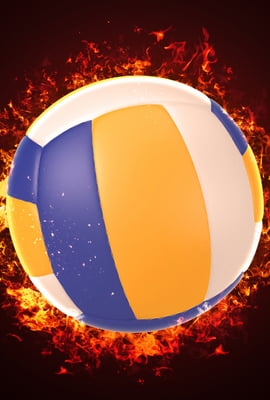 iRoy Collegeville Bash
WHAT: iRoy Collegeville Bash
WHERE
iRoy multi sport complex
3444 Germantown Pike
Collegeville PA 19426
When May-6th  and 7th2023
Division  Girls 14U – 16U
Entry Fee $500
Entry Deadline April 30th
Format
The first day will consist of pool play. The format of pool play per division will be determined by the number of teams registered and accepted into that division. The second day will be single elimination playoffs with a consolation game if needed. The results of pool play will determine placement of each team in the playoffs.
Each match will be the best of three sets with the first two sets to 25 and the third set to 15. No cap.
Each team will be guaranteed five matches.
WAVES
Each event will consist of an AM wave and PM wave. Information regarding which divisions are within which waves will be available the week of the tournament as the schedule is created. This will depend on the number of teams within each division.
Saturday – Pool Play
Sunday – Bracket Play (depending on number of teams per division)
Best of Games
Rules and regulation
No food and drinks are permitted in the facility. Team must clean up after themselves.
Players/Coaches/Parents/Spectators Etiquette:
All players, coaches, parents, spectators and staff to act in an appropriate manner. If a
situation arises iROY may remove the person from the site. • In the situation of physical altercation, any player who leaves the bench to participate is ejected and suspended
for the next game. Additionally, if a player initiates or participates in physical altercation, they are ejected and
suspended for the tournament. • Any coach/parent/spectator who is involved in an altercation will be asked to leave and will not be allowed to
return to the tournament. • Any player/coach that is ejected from the game will need to leave the building immediately. An ejection of any
kind will result in suspension for the following game. • Coaches are responsible for the conduct of their parents/spectators • Site/tournament director will have final discretion in all rulings • Formal complaints must be submitted to iroyrunning@gmail.com
Coaches must provide first aid kits
Schedule will be posted Wednesday each week before the tournament
Tournament site open 45mins before first schedule game.
Tournament address