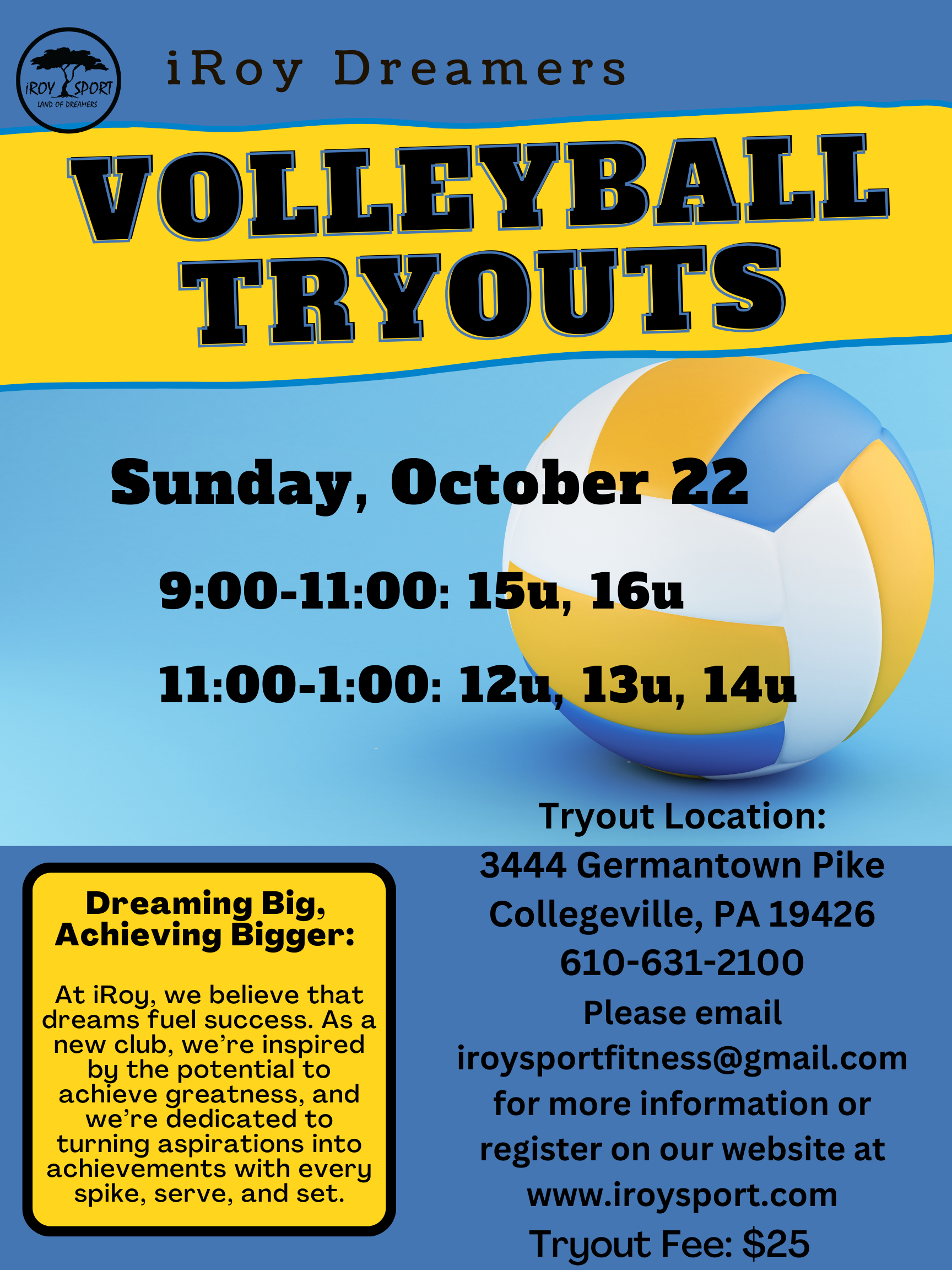 Date
Oct 22 2023
Expired!
iRoy Sport Youth Volleyball Tryout
iRoy Sport Volleyball Tryouts 12U to 16U
Tryouts will be held throughout the summer:
Sunday, Oct 22nd 9:00-11:00Pm for 15U and 16U
Sunday, Oct 22nd 11:00-1:00PM for 12U and 14U
Call for evaluation 610 631 2100
Along with the iRoySport tryout fee of $25, KRVA requires that in order to participate in these tryouts, all athletes must have an active KRVA membership or a tryout membership with KRVA.
iRoySport is both KRVA and AAU affiliated.
Every practice session, clinic, and competition is an opportunity for growth and development. We look forward to providing our players with the skills they will need to be successful both on and off the court. Please email iroysportfitness@gmail.com with any questions